Needful Stones | Jonathan S. Green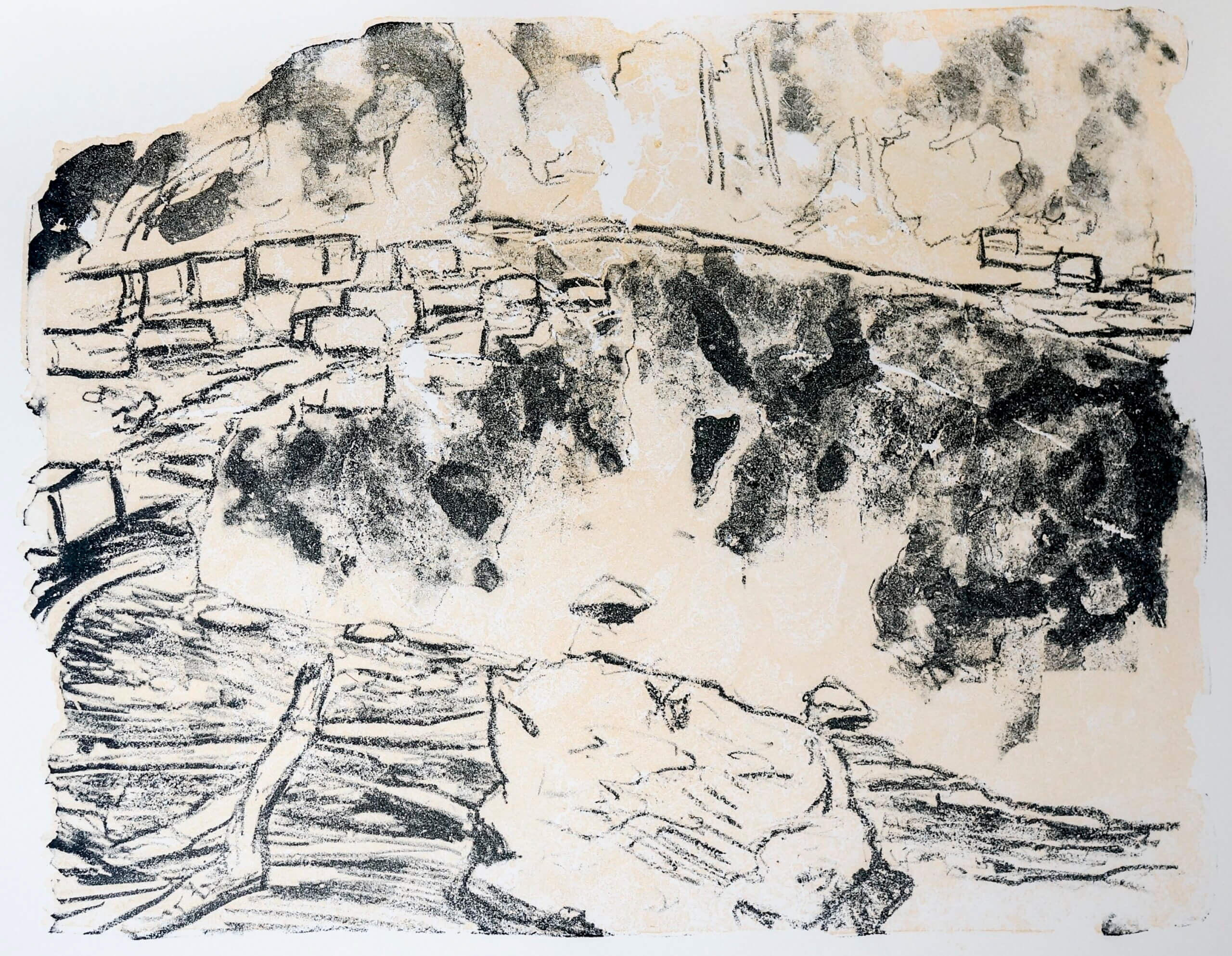 9 February – 28 April 2024
Opening reception: 7-9 pm, Thursday 8 February, 2024
Needful Stones investigates the sometimes-cold relationship we have with rock and stone through a series of lithographic prints, intaglio prints and drawings.
Jonathan Green has long thought of lithography as a collaboration between stone and human. To print from the stone is to learn it's quirks, it's subtle responses or come across 'ghosts' of it's history. The variegated texture of Manitoban Tyndall stone, believed to be created by creatures burrowing through the mineral, promises even more interaction – an inhuman agency. It demonstrates participation in what Jeffery Jerome Cohen has termed "an ecology of human-lithic enmeshment" (Stone: An Ecology of the Inhuman, 2015). Meaning, a relationship in which rock and human a/effect each other. This implies a boundary between animate life and inanimate life that is more permeable than we currently imagine.
The stones in these artworks are propped up, or, "shored up" as if the artist is trying to align or assist them through crude means. By working with stone, and of stone, Green is collaborating with a cold but (perhaps) sympathetic companion. One that has seen catastrophe before. More than simply inert resources to extract, copper and stone may help guide us through changing notions of time and place. Helping us conceive of blueprints beyond our limited frames of reference in the face of calamity.